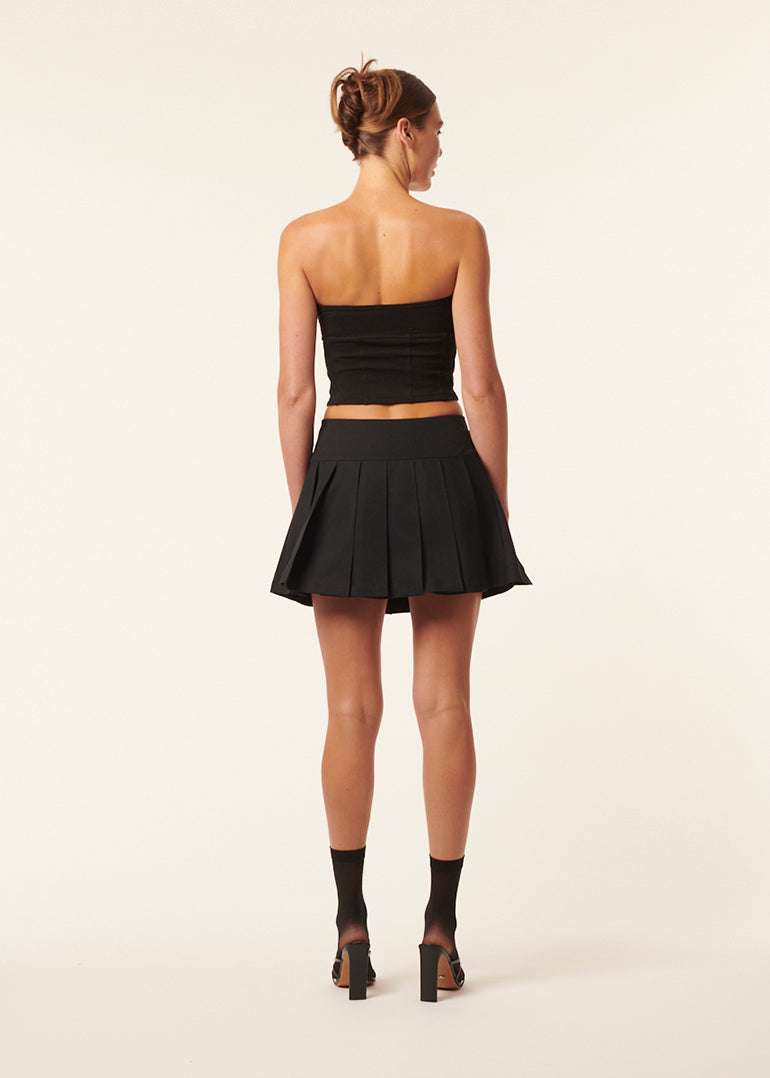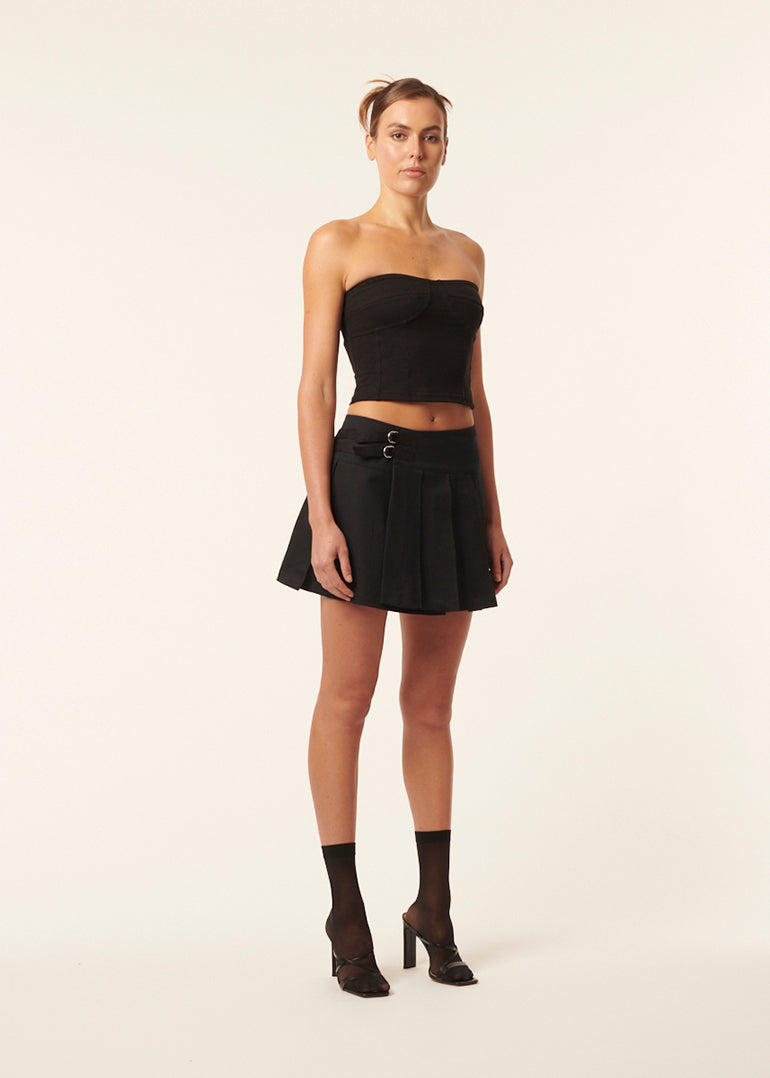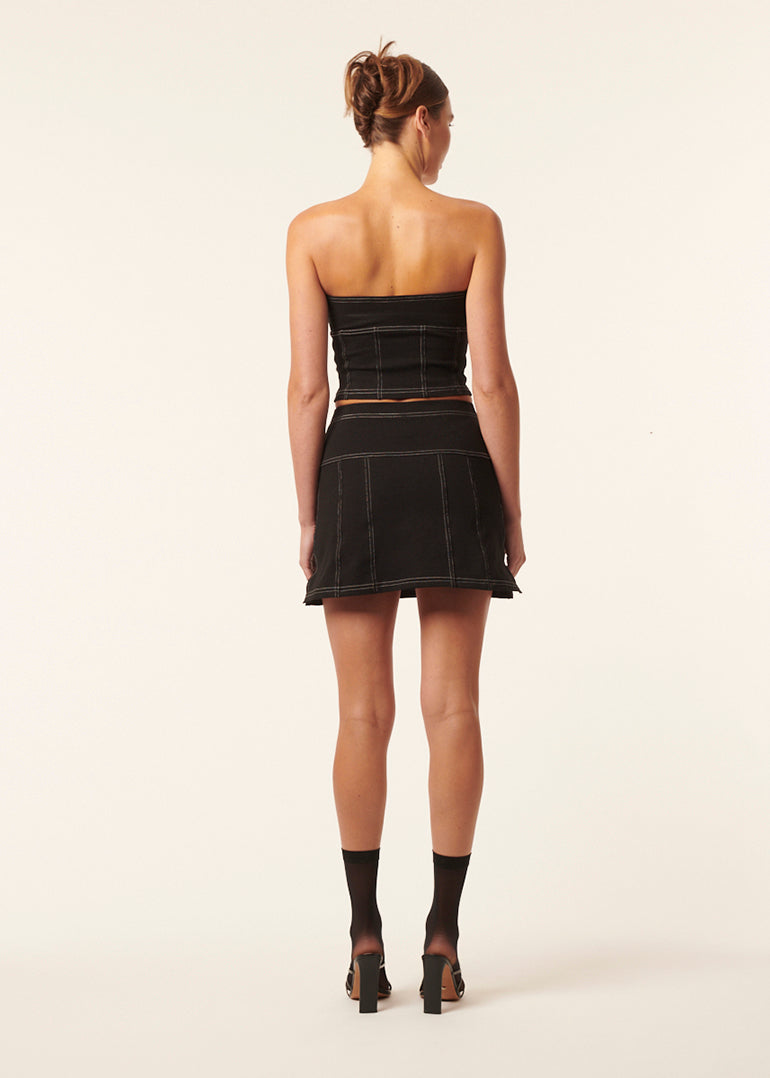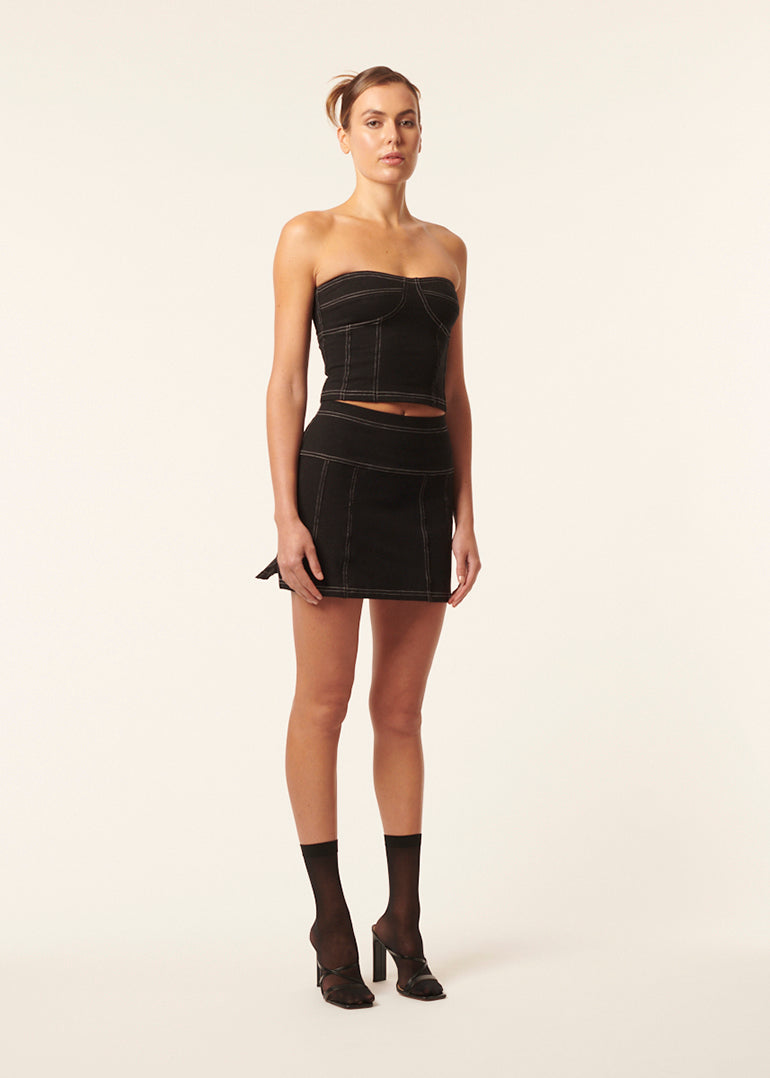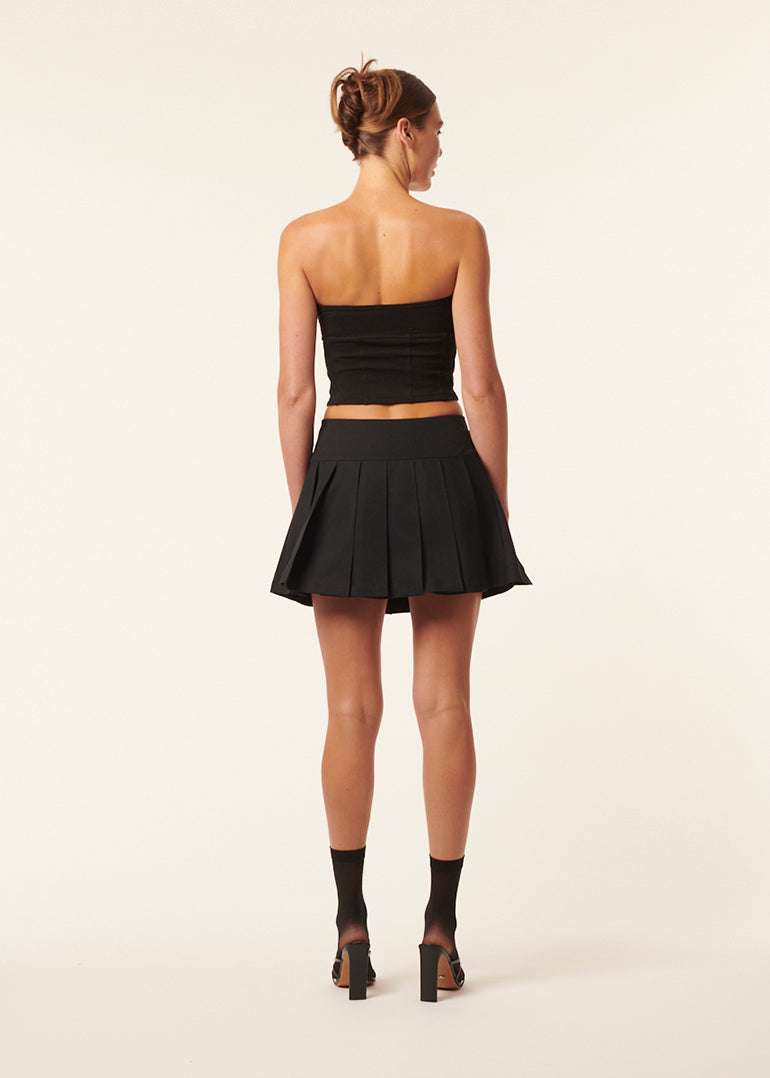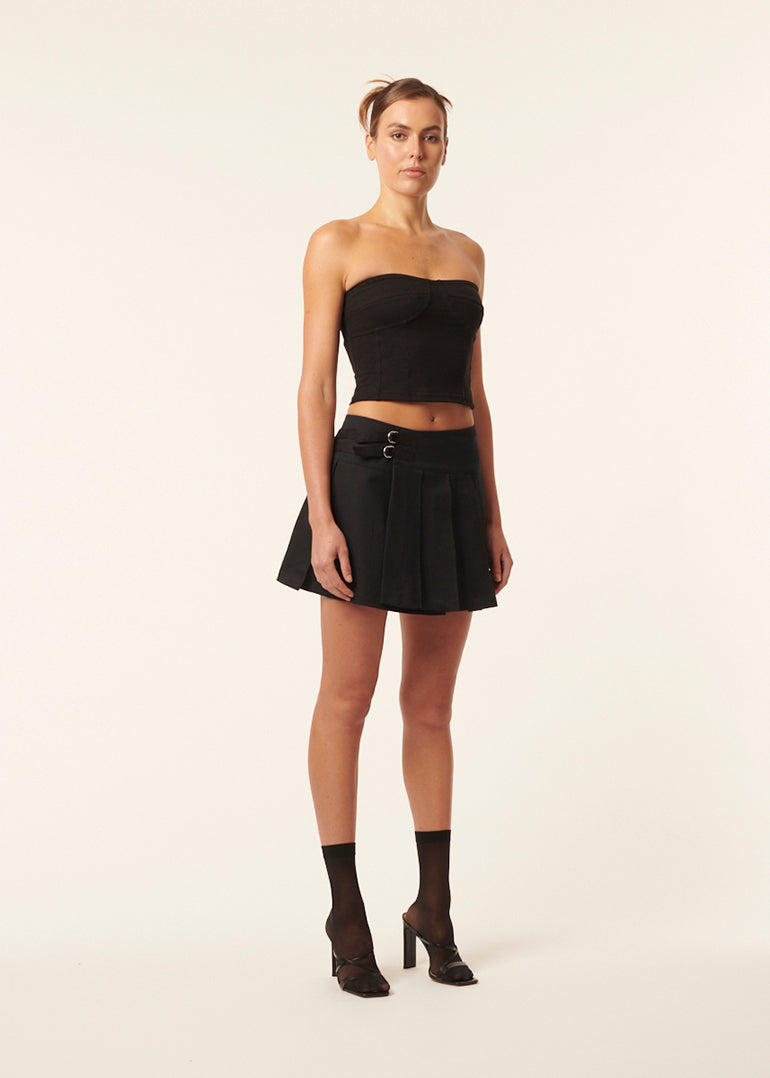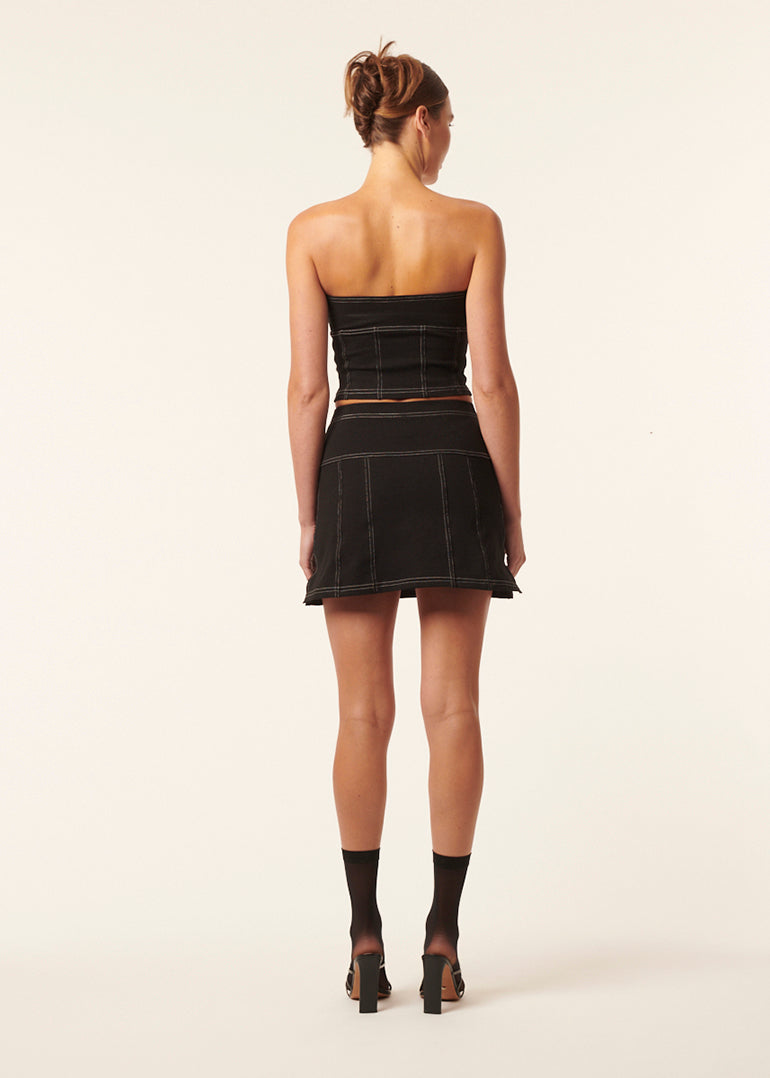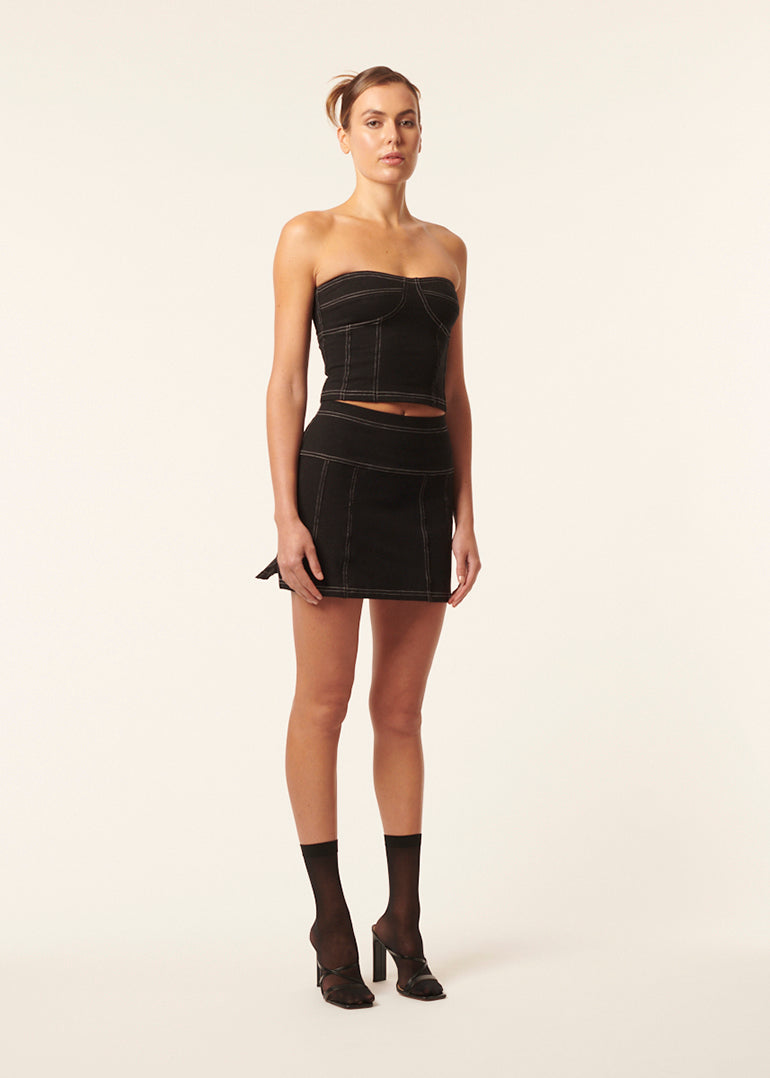 Made from offcuts collected at the cutting stage of other styles made from our hero Hemp/Organic Cotton/Spandex material
Double faced cups and back band for added bust support 
Internal elastic trim added to top of garment 
Panels decorated with contrast detailing
Made in house on Wadawurrung land (Bellbrae, Victoria)
Pearl is 5' 11" and wears S
*THIS PRODUCT IS MADE FROM OFFCUTS OTHERWISE DESTINED FOR LANDFILL

• Type - 300gsm Jersey Knit
• Composition - Hemp / Organic Cotton / Spandex
• Supplier - Hemp Wholesale Australia
• Origin - China
• Care - Cold machine wash
[ XS ] 
• BUST: 65cm
• WAIST: 58cm
• CUP HEIGHT: 11cm
• LENGTH: 26cm

[ S ]
• BUST: 70cm
• WAIST: 63cm
• CUP HEIGHT: 11.5cm
• LENGTH: 26.5cm   

[ M ]
• BUST: 75cm
• WAIST: 68cm
• CUP HEIGHT: 12cm
• LENGTH: 27cm   

[ L ]   
• BUST: 80cm
• WAIST: 73cm
• CUP HEIGHT: 12.5cm
• LENGTH: 27.5cm

[ XL ]
• BUST: 85cm
• WAIST: 78cm
• CUP HEIGHT: 13cm
• LENGTH: 28cm
Please remember that our Earth is dying and the fashion industry is a major cause of this fact…

We have done everything in our ability to create high quality products that are considerate of people and the planet, but how you consume and use your product is integral to ensuring the impact of KRYSTAL DEANS' stays at a low.

Check out our conscious consumption checklist and read through the questions before making a purchase.

If you decide to make the commitment to being the new guardian of this piece, you will
then hold responsibility for ensuring you carry out the use stage of your garment with the most minimal impact possible. We strongly recommend (subtle demand) saying
bye, bye to harmful, chemical based detergents and investing in eco detergents. Also, we are all about holding back on washing your garment until it ABSOLUTELY needs a freshen up. Every time you wash your clothes it uses water and the fabric thins with every wash (just a tiny, little bit) so the more you wash the closer your garment is to being sent to its grave. Spot wash any accidental marks and when you MUST launder save the fishes and use low harm detergents. For dry cleanable products please seek out chemical free businesses, Melbourne based humans head to Laundry Box.